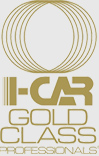 FULL SERVICE COLLISION REPAIR
Collision Consultants stands behind our commitment to provide our customers with excellence in collision repair and claims handling. Have some damage on your car that you've been meaning to fix? Come in for a free estimate and check out your options.
We are a large facility with trained technicians specializing in an array of skill sets for every model car. Bring your Porsche or Audi and let our factory trained and certified Porsche Audi technicians repair it. If you have a Mercedes or BMW, then only certified Mercedes-Benz and factory trained BMW technicians will be assigned to your repair. We have a technician who specializes in Ford and GM (Corvette certified). As well as a technician who specializes in Asian cars (Toyota, Nissan, Honda). Our Certification page gives more details.
Since a large sector of our work involves electric and hybrid cars, all of our techs receive some sort of special training including factory TESLA training. Click on our Electric car page for more information.
We perform large frame straightening repairs, alignment & suspension issues, and delicate exotic repairs (Ferrari, Lamborghini, Lotus, Bentley, and Rolls Royce). Due to our size, we can custom tailor any repair experience to YOUR needs.
Research us on Yelp & Angie's list, or follow us on Twitter or Instagram for more information about what we're all about. Better yet, call or email us for a free quote and let Collision Consultants show you the quality service you and your vehicle deserve.
310-280-6000